Messages and Music On Hold Sydney
MESSAGES ON HOLD MUSIC ON HOLD ON HOLD SAMPLES AUDIO ADVERTISING
Looking for a professional company who can provide you with quality messaging and music on hold productions? Then look no further than the audio production experts at Media Messages Sydney. We are simply the most trused music on hold providers in Sydney, with a large range of royalty free music and voice over artists to select from.
Our expert audio engineers and copywriters have worked in the Australian broadcast industry for many years, and are sure to create a compelling and informative telephone music and message on hold program for you to play to your callers on hold.
Media Messages offer an innovative audio advertising product, that will help you continue with your branding once your callers have called you. It's the perfect internal marketing solution. Call us today and get us to produce you a quality production for your telephone on hold audio advertising campaign.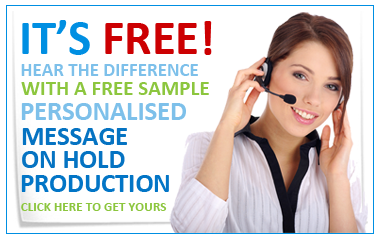 Try it FREE!
Music on hold and Messages On Hold is an extremely sought after and effective internal marketing tool. Our productions are the ideal internal marketing and communication system, helping you to sound more professional.
See how simple it is with your very own custom on hold message, absolutely free of charge.
Why On Hold Messages?
Research has shown that Australians are more receptive to a professionally scripted and recorded message on hold program, than what they are to the likes of radio, chimes or silence. Chimes are just blatantly annoying, and silence sounds as though the line has been disconnected - studies have shown that there is a significant increase in caller hang-ups for businesses with these playing to their callers on hold.
And what many of our customers aren't aware of, is that you are legally obliged to pay fees to APRA and PPCA for playing the radio over commercial phone lines. Not to mention, businesses have zero control over the content being aired, and could essentially be promoting their competitors advertisements.
Telephone message and music on hold programs not only sound professional, but can be used as a very strategic internal audio advertising campaign; aimed at educating your callers about secondary products and services - helping you to increase inquiries and potentially sales.

On Hold Client Sample:
Did you know that on average your caller is on hold for around 43 seconds, that's 13 seconds longer than the average radio ad! You can share a great deal of information in that short amount of time. Here's an example below of what a current Media Messages client is sharing with their customers in that same amount of time:
Message 1 FVO: Here at Unicorn we have been leaders in the office equipment industry for over 20 years. Unlike many others, our equipment is built up to a standard, not down to a price!We pride ourselves on a culture based on quality, dedication, and integrity. Rest assured at Unicorn you're in good hands!
Message 2 FVO: Unicorn's product range includes: Manual and electric binding machines, paper shredders, paper drills, guillotines, corner rounders, trimmers, booklet makers, pouch and roll laminators, electric staplers, paper folders and all the consumables associated with those products.
Message 3 FVO: Unlike many "virtual" internet stores, Unicorn has been working in the office equipment industry for over 2 decades. We have the expertise to recognise quality equipment so you can be assured that you are buying the very best, built to last and designed to please.
Message 4 FVO: At Unicorn we will never compromise on quality. All our staff have extensive product knowledge and are dedicated to provide you with blue ribbon before and after sales service! Confused about which machine to buy? Don't worry we have the knowledge to help you make the right decision.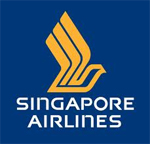 So you could let your customers hang up, or feel irritated by your silence, radio or chimes, or you could speak with Media Messages today! Our talented team of writers and producers will create your very own polished, informative and entertaining on hold music and on hold messages to suit your business. And to get you started, let us provide you with your very own personalised demo! You'll be glad you did!

Media Messages
2, 2 Spencer Road
Nerang, QLD 4211